Hallo! I am very new here, and have yet to own a Kiamara of my own.
I hope to change that, soon.
You see, I am trying out for my dream Kia, 266. I need critique on my
form
. You have the right to be as brutally honest as possible. Please tell me what I can do to help increase my chaces of winning her? I really love her and want her so badly!
PM me on CS or post here, I really could care less, so long as I get the critique. c":

roger ;;




Posts

: 12


Reputation

: 0


Join date

: 2013-06-19



It looks good, but maybe you could try making the main text a smaller size? Perhaps 85? Otherwise, it takes up a lot of the post. c: But apart from that, it looks really good. You could maybe even add a little bit color- just make sure it isn't anything too neon.
Looking lovely!

Try spacing each part out a bit more, it makes things easier to read. I agree with lana about the colour and text size. I love how everything is in chapters!!! Lots of detail XD Using quote boxes and plenty of matching colours often helps a lot, and I could show you my form for a Kia I'm trying out for, for inspiration. Maybe you could put some lovely tumblr images in your form to, that match with the colour scheme?
_________________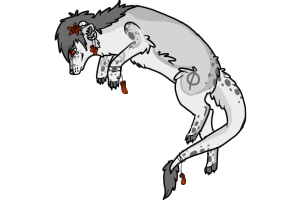 I am the extremely proud owner of Kiamara #364, Keeva. She is always open for rp's, and I would love some art of her too <3333

AmberSky345




Posts

: 65


Reputation

: 0


Join date

: 2013-05-07


Location

: At my laptop



Oh, danke to you all for the kind words! c: @Amber, I'd love to see your form.
And I'll try all that you kind friends have suggested. c:

roger ;;




Posts

: 12


Reputation

: 0


Join date

: 2013-06-19



Here
 it is! I really hope you win this!!!
_________________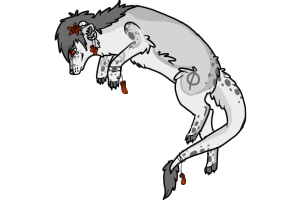 I am the extremely proud owner of Kiamara #364, Keeva. She is always open for rp's, and I would love some art of her too <3333

AmberSky345




Posts

: 65


Reputation

: 0


Join date

: 2013-05-07


Location

: At my laptop




---
Permissions in this forum:
You
cannot
reply to topics in this forum